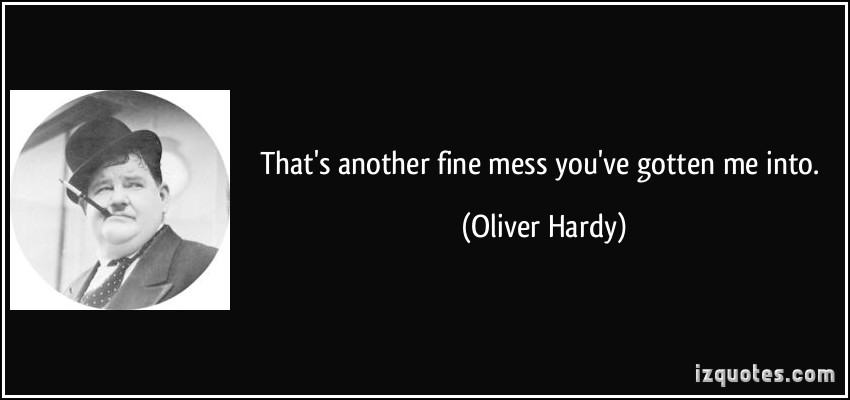 Celebrating the wit and wisdom of Oliver Hardy, born today in 1892.
---
"You know, there's a right and wrong way to do everything."
---
"We never see ourselves as others see us."
LindaGHill hosts One-Liner Wednesday. This is not a prompt so there's no need to stick to the theme. Check out her blog for the rules, read other one-liners, and join in the fun!