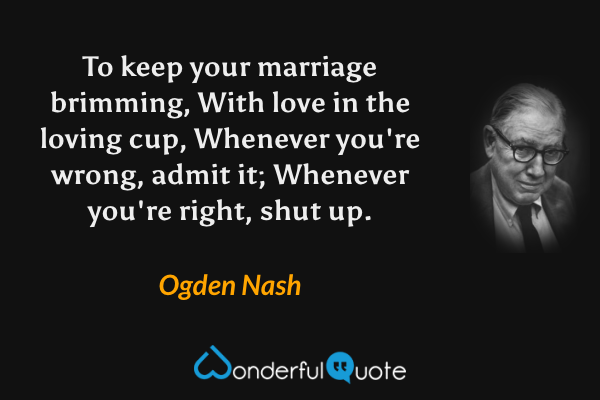 Today in 1991, the world's oldest bride, Minnie Munro (102) married Dudley Reid (83) in New South Wales, Australia.
---
Let the wife make the husband glad to come home, and let him make her sorry to see him leave.
Martin Luther
---
Love: A temporary insanity curable by marriage.
Ambrose Bierce
LindaGHill hosts One-Liner Wednesday. This is not a prompt so there's no need to stick to the theme. Check out her blog for the rules, read other one-liners, and join in the fun!