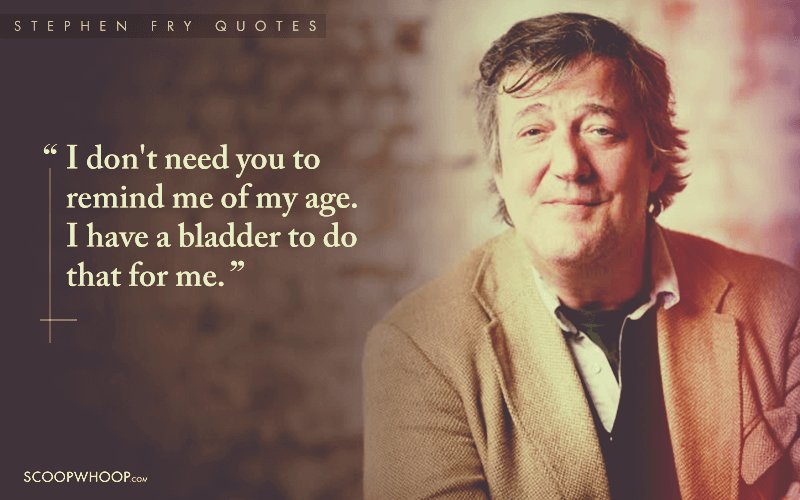 Today is Stephen Fry's birthday!
---
"Stop feeling sorry for yourself and you will be happy."
---
"A cut glass English accent can fool unsuspecting Americans into detecting a brilliance that isn't there."
---
"Compromise is a stalling between two fools."
LindaGHill hosts One-Liner Wednesday. This is not a prompt so there's no need to stick to the theme. Check out her blog for the rules, read other one-liners, and join in the fun!